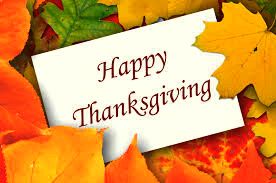 Dear Henry Viscardi School Community,
Part one from the 2014-2015 year went by rapidly, and contains been both a thrilling along with a sad time.  Parents have met using their children's teachers during parent conferences at the outset of the month.  Our school has completed our first quarter and therefore are well into our second.  The elections are gone, so we welcome a brand new legislative session with a lot more lobbying work in front of us.
Once we think about the numerous things that we are  grateful, I wish to take this chance to talk about only a couple of of these along with you:  We are  grateful for the students who arrived at school every single day prepared to learn – they provide all of us a regular indication of what's important and why we're here.  We're grateful for that support from the parents in creating a superb partnership for the students.  We're grateful for that teachers, assistants, health aides, bus motorists, secretaries, nurses, lunchroom aides, support, therapists and managers nobody worry about student achievement and also have the needs in our students in mind.  We're also grateful for the volunteers who enthusiastically lead a lot to the school.
During these hardest and challenging occasions, we have seen dedicated and tireless individuals exceeding beyond and beyond to make certain exceptional unexpected things happen within our school. They are doing really make a difference, and also the children, in their own personal ways, take advantage of individuals efforts.
Most significantly, we're grateful for that parents which have stored the belief in us.  They still share their best possession around and—in most cases— strive and advocate to become a partner within their children's education, safety and well-being. With this, we're very grateful.
I must wish everyone as well as your families a contented, healthy and relaxing Christmas!
Sincerely,
Diana V. DeVivio
Resourse: http://henryviscardischool.org/thanksgiving-message-from-the-superintendentprincipal/
Superintendent's Corner- Thanksgiving Message