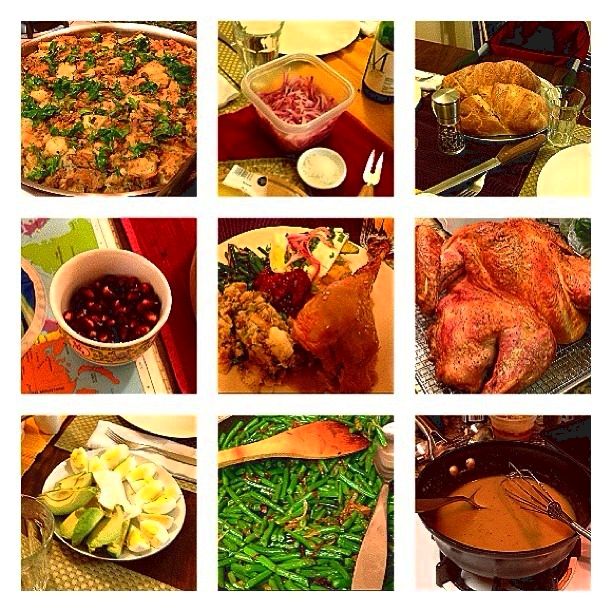 Photos thanks to David Jacobs
Apparently, i was the only real us citizens who did not Instagram our Thanksgiving feast. Inside a blog publish printed Friday, the fake-Polaroid maker announced this Thanksgiving was the busiest day they'd ever endured.
Instagram looked for "thanksgiving-themed words" in photo captions to determine that more than ten million Thanksgiving shots were shared last Thursday. That does not even take into account ironic hipster Thanksgiving captions, bitter vegetarian Thanksgiving captions ("Happy bird massacre day") or family photos that were not tagged with #Thanksgiving. At some point, 226 photos per second appeared to be shared. Instagram did not give a summary of "Thanksgiving-themed" words, but we are able to think of the list: #poultry, #mashedpotatoes, #pumpkinpie, #getmeoutofhere, #mightmurdermyfamily, etc.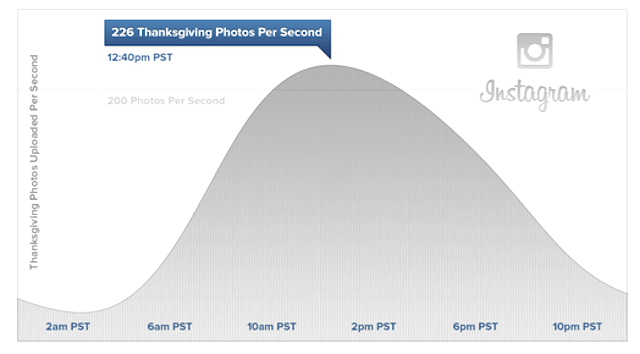 Photo via Instagram blog.
There are many conclusions one might tap into this. First, do not ever provide your picture a precise caption if you do not want Instagram to collect data about this. Second, we'd bet that by the coming year, Instagram will invent technology that may recognize a poultry inside a photo with no caption in order to make sure the figures carry on up. Third, rather of spending time with family and really eating Thanksgiving dinner, a substantial area of the population was spending the most crucial meal of the season Instagramming every bite of the The city sprouts.
Instagram gushed, "Whether celebrating with buddies and family or discussing photos together midway around the world, we're excited to determine the closeness and immediacy from the Instagram experience bring all of us closer together over this holidays.Inch Getting all of us a little closer together online and keep us only a small bit further apart in tangible existence.
Resourse: http://chicagoist.com/2012/11/26/