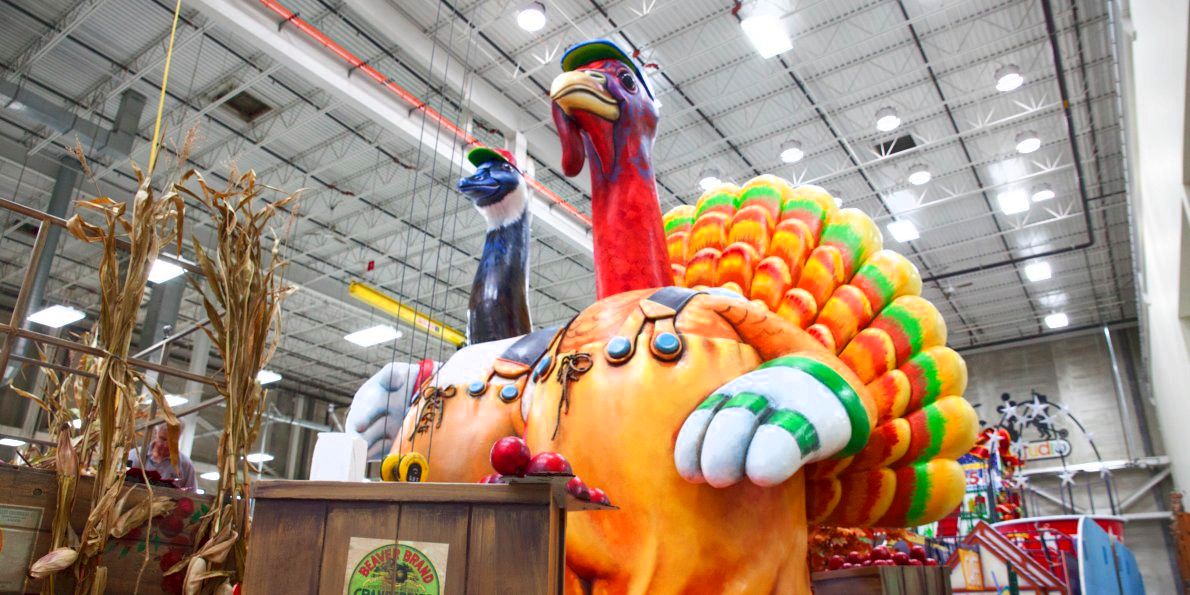 Breaking News
OVI checkpoint planned for Friday in Butler County

Distracted motorists in Ohio might soon face additional $100 fine

Montgomery County searches for gas pump skimmers before holiday weekend

Report: Jared Kushner an emphasis of Russia probe

$1M bond for Dayton mother charged with killing children

Are you able to ID Beavercreek thievery suspect?

Three tornadoes, zero injuries: 'It's magic,' fire chief states

2-vehicle crash forces vehicle into Dayton house 2nd driver flees

Task pressure seizes heroin, cocaine, cash, arrests one in Clayton

Juvenile in child custody after Franklin Twp. shooting

After 4 days, Caesar Creek Lake beach advisory for E. coli lifted

PHOTOS: Damage on Wednesday after confirmed tornadoes, companies closed

Tornadoes strike Miami Valley

6 videos that demonstrate the brilliant Wednesday storms

'It's a mess': Butler County residents pumping water from homes
Resourse: http://whio.com/news/holiday-balloons-images-from-macy-thanksgiving-day-parade/CKoKBsC4GX2E9h0FL7JwmL/
Old Friends: A Tribute to the Macy's Thanksgiving Day Parade
COMMENTS:
Baby Lamb Creations: Happy 90th Anniversary, Macy's Thanksgiving Day Parade!
Christina betting: 
Christina betting: Baby Lamb Creations q
Ze2Be: Macy's has been such a big part of my life since I can remember! My grandmother first introduced me to this magical store when we would visit her in New York and then my husband and I registered at Macy's when we got married and we have shopped at Macy's during our 46 year marriage. We watched the parade last year from his hospital room at the VA and he passed away on 12/21/2015. This commercial has really touched my heart because he wasn't here this year, at least not physically. Thank you Macy's for this amazing tribute to one man's love of the parade, it represents millions of us across this land who love this wonderful tradition. It is on my bucket list to attend this incredible parade and visit the New York store during the most wonderful time of the year!
Macy's: We are so touched to be a part of your tradition — thanks so much for sharing your story with us and Happy Holidays! – Kelly at Macy's
Dolberg games: I'm sorry for your loss.
JLamb58: I RARELY look up commercials to watch them again, but this time I had to. I don't think a commercial has ever tugged at my emotions before, like this one did. You hit a home run with this one Macy's! Nice job!
Samantha Doyle: this needs to be a movie
Benjamin Johnson: I actually shed legitimate tears.
Bradley Cotton: Benjamin Johnson 
marekinz: This is so heartwarming! It brought a tear to My Eye! It takes a lot to make me cry but this brought tears of happiness!
Tiny Toddler TV: Panda Express t
Taurus01979: Darn it, Macy's, don't make me tear up… Lovely commercial.
aqruxa xd: agree
Mi Rose: I crying it just my tears of joy 
Jeannious1: This is so beautiful and touching. At the end it's almost like the gentleman nodded and let Santa know this is the last time we'll see eachother, my friend
Joseph Green: +Jeannious1 I'm so sorry! Mine past last year. I hope your family has a great Holiday season!
Jeannious1: Joseph Green Sorry about your Dad too. All the best to you and your family as well! Have a wonderful 2017!
aspiesresearchmom: My Dad was born in Long Island NY… he is 90 :)
aspiesresearchmom: omg, my 90yo Dad told me amazing story at Thanksgiving Dinner. He said Macy's really DID release the big balloons at the end of the parade, he saw one floating in the sky when he was a boy around early '30's! He said they had to stop the big balloon release because of aviation:)