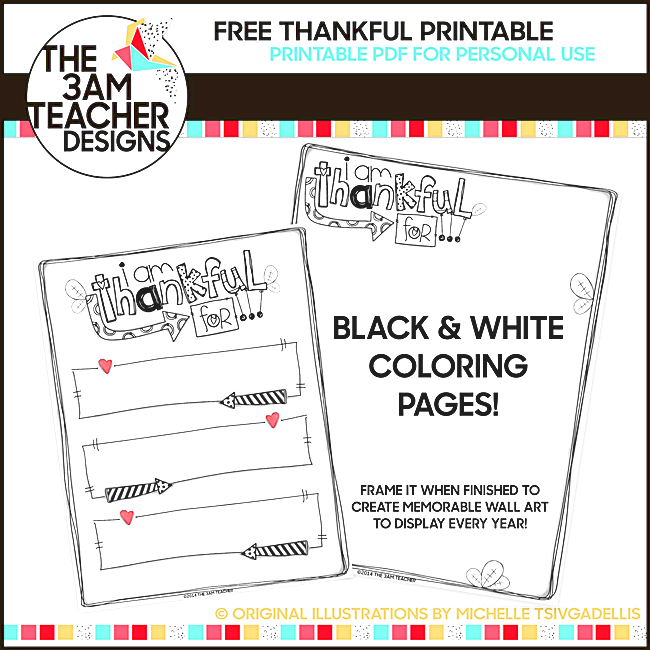 Videos
Activboard Activities
Activities
Assessment
Bibliographies
Bulletin Board Ideas
By TpT Sellers for TpT Sellers
Classroom Forms
Clip Art
Computation
Cooperative Learning
Cultural Activities
DBQs
E-books
Examinations – Quizzes
Stand out Spreadsheets
Flash Cards
For Moms And Dads
For Principals & Managers
Fun Stuff
GATE
Games
Google Apps
Grant Proposals
Graphic Organizers
Led Studying Books
Handouts
Resourse: https://teacherspayteachers.com/Browse/PreK-12-Subject-Area/Thanksgiving/Cost-Range/
Lesson Planning 101 | That Teacher Life Ep 21
COMMENTS:
Becky: I graduate this June, and I will definitely be purchasing this when I get my first teaching job!
Amy Cain: Congratulations! I would rewatch this video taking note of the process she goes through.  Having all of these documents in one place including to-do lists will be a huge time saver.  I have been teaching as long as Michelle but she has it together way more than I do.
Sara Conner: Becky I
Breana Rae: i would be scared to live inside your head. i feel like you are always working!!! props to you. i love your videos and your content!!
Cindy B: I would literally have a mental breakdown and die. She juggles so much!
SugaChellez: I'm a teacher and I can't keep up like GEEZ girl where do you find the time? I'm drowning here…lol..BUT, she's awesome!!
Liz Moreno: I love your videos! This makes me so excited to become a teacher.
Kay2be2mr: Wait a second! So if school gets canceled due to snow, they make you work an extra day during summer? Oh man! I definitely don't want to work in the states then. It obviously doesn't snow here in the Caribbean, but if school gets canceled due to weather, we do not have to make those days up. If they did, teachers here would protest with pitch forks.
jennacablair: Kay2be2mr in my district they make room in case of snow days but I live in upstate ny so snow is a given..
Areyanna Leek: Kay2be2mr lol not the pitch forkswell in Georgia it's really not that bad because school typically lets out in May, which is still technically spring. It just add a couple of days since there's not that many snow days. So instead of the last day being maybe May 23rd, it'll be May 29th.So it's not like it's the middle of July or something.
Katherine Smallwood: I love your videos!! I'm a junior in high school and I want to be a teacher!! My high school have an academy where we get to take a teaching class to prepare us and to see if teaching is what we want to major in. We learn about the theorist, assessments, how to write a lesson plain, how to teach, etc. We get to go out to the schools twice a week. I've already taught at least 3 lessons to my 2nd grade class. Our school has offered us to take the Praxis at the end of the school year. I love it and I can not wait to be a teacher in a few years!!! You are really helpful and I can watch your videos all day!!! Keep it up 🙂 I live in north Alabama, we got out of school last Friday for snow because it was predicted that it would have snow. At the end of the day, it didn't snow one bit!
Trippy Hippy: i am a sophomore in high school my school has a vpk program so you can learn how to plan a lesson one week and the next week you go to the kids side of the room and teach right there it is an amazing experience. I also teach at my church's daycare and her materials really help a lot ! I wish you the best of luck on your lessons and your future teaching career if you stick with it !
Desirae Mendez: I LOVE your videos and products!! Can you create a video that shows how to create our own proucts for resources? Like showing what software you use, how to change size, fonts, colors, an etc.?
Morgans Obsessions: Would love to know what you keep in your data binder!
Super Teachers Unite: Being a teacher in South Africa we will never have a snow day… If we ever do… Global warming!!! Great video. I also struggle planning lessons a week in advance. Will have to make time to do it… I agree that every teacher should find their own style when planning lessons. Each teacher, just like children, are unique and should find what works for them!!! You are indeed a Super Teacher!!!
Pocketful of Primary: Thank you so much for your comment! Yeah, let's hope you don't get a snow day any time soon, ha! I struggle with it too to be honest… it doesn't always happen!
Tyler Gillespie: Super Teachers Unite to
Monique Isabelle: Am I the only weirdo who enjoys your videos and ISN'T a teacher! Xoxo
Claire Patterson: Monique Isabelle meeeeeee
Roderick Woodard: I love this!! I am definitely thinking of purchasing this! I will be completing my Master's in Elementary Education in 2018! You have opened my mind to actually teaching under 3rd grade in the future!