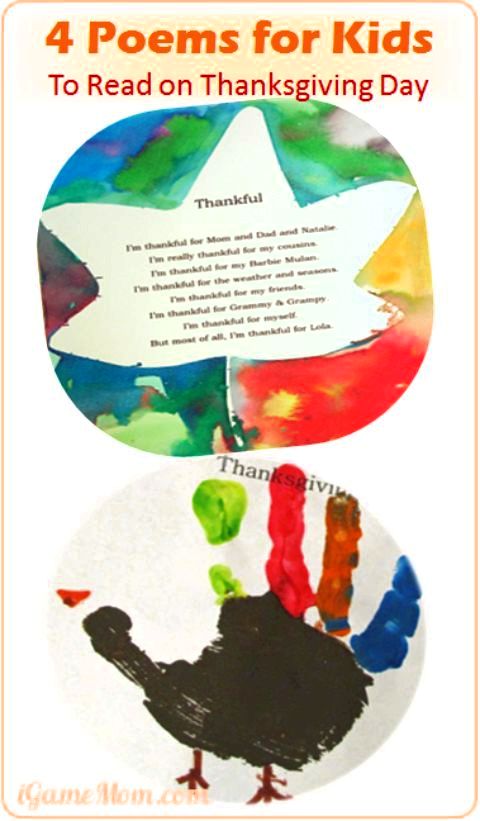 This 5 Little Poultry poem is extremely cute. The writer even designed a nice poster that you should print. Should you print it as being a white-colored sheet, you'll have a turkey coloring page having a poem onto it.
Glad I'm not a poultry is yet another cute poem for children. It's also designed right into a nice poster that you should print.
I enjoy this poultry hands print craft and also the little poultry poem to choose it.
Lastly, this Grateful poem and craft looks beautiful. Following a template, kids can complete the language what they're grateful, and rapidly produce a poem that belongs to them.
Studying poems is definitely an enjoyable activity. Doing the work on Thanksgiving day brings new meanings towards the poems. Enjoy!
You may even like Thanksgiving Free Printables for children and 9 Pumpkin Science Activities for children.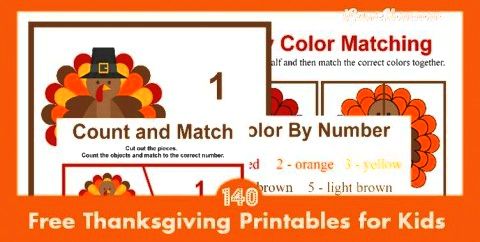 For additional tips on poetry for children? Take a look at Poetry for children on iGameMom.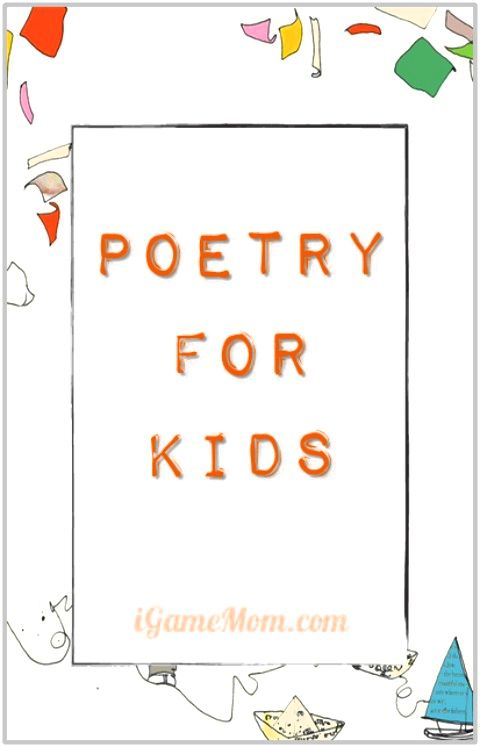 Resourse: http://igamemom.com/4-poems-for-kids-to-read-and-write-on-thanksgiving-day/
3-year-old blows away audience with poem for Black History Month!
COMMENTS:
shelisa sells: So who else has tears of love and joy in there heart
Janea Malikkahn: awwww she is cute
Wanye Bossman: Janea Malikkahn spaces broadsides broadcast vanished because badges needs
tara Gates: she is to cute
Kendall Crook: Amariyah Womble .
Natasha Crawford: can can you make a video about your daughter putting on makeup on and that was me your daughter
LEZLIE BARRIENTEZ: She brought chills to by body… Preach it lil mama AMEN!
Carol Clarke: Lashawta Roberts you can't spell
LEZLIE BARRIENTEZ: +Lashawta Roberts wtf?
Zaynab S: this child got skills I can't even do that and I'm 11
Lourdes Caba: right i cant even sing let that im so shy i will cry even before i went any closer two the mikerphone
Lee Riley: Zayna by mib S
Cookieswithmustaches AJ: I love this child
Hubert Myles: Cookieswithmustaches AJ Montauk
Destiny Malone: who ever disliked it they are jealous of that little girl
Sylvester Chapman: Destiny Malone that's right
Revan Ahmed: what a smart little girl
Audrey Clark: Revan Ahmed
Luka Puka: Now watch her become president at 12 years old.\nEdit side note: this girl is preaching for black lives at 3. When I was 3, I ate the dirt from the local playground.
TWENTY ØNE PANICS! AT THE DEMONIC PHANNIE: You can't be a president at 12.