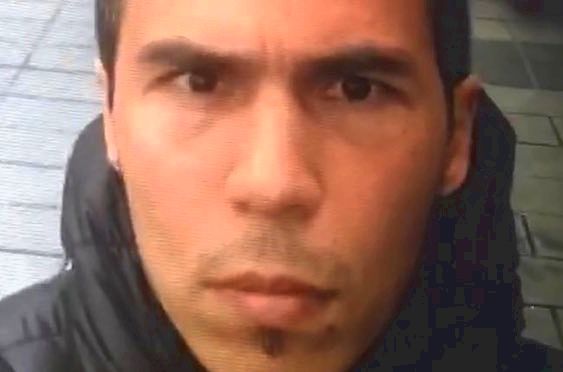 Turkish media released images assertive suspected of killing 39 people in a New Year's Eve party in an Istanbul nightclub on Tuesday. The footage features a "selfie video" allegedly taken through the suspect themself in Taksim Square, in addition to surveillance images.
The gunman is not yet been identified, but multiple local media reports stated he was thought to be from the Central Asian country or part of China's Muslim Uighur minority. Newspapers stated he had possibly showed up within the Turkish town of Konya together with his wife and 2 children, which his family have been arrested.
The Hurriyet daily also reported the assailant had fought against with "Islamic Condition" (IS) jihadists in Syria and shown expert understanding from the weapons utilized in the shooting in the Reina nightclub.
Extensive manhunt
This man wasn't, however, among the eight suspects arrested earlier within the day within the reference to the attack on New Year's Eve, based on the Anadolu news agency. Government bodies deployed helicopters and hang up more obstacles because the search widened for that gunman who could flee by walking after committing the attack, which was later claimed by IS.
The deaths, an announcement related to IS stated, were in retaliation for Turkish support for that coalition against them.
Victims from the mass-shooting that required place in the upscale Reina club in early hrs of 2012 came not just from Poultry but from all across the globe, including Canada, Germany, the united states, Lebanon and Jordan.
Afterwards Tuesday, Turkey's NTV broadcaster reported that two foreigners have been arrested at Ataturk airport terminal over ties towards the attack, but didn't say immediately if either of these were the gunman observed in the recording.
The attack came following a year of countless such violent occurrences in Poultry, including several bombings transported out by IS and pro-Kurdish militants along with a coup attempt in This summer that left hundreds dead.
es/kms (AFP, AP, dpa, Reuters)
Resourse: http://dw.com/en/poultry-releases-images-of-nightclub-shooting-suspect/
Istanbul Nightclub Gunman photo released as Manhunt continues in Turkey