Of course, you've multiple choices with regards to parades on Thanksgiving morning. Which is better? This will depend on which you're searching for: NBC is loaded with lots of up-and-coming country singers, but CBS landed Sting and Miranda Lambert. Here's a rundown of who's performing where:
[Thanksgiving Central: Your essential menu planner]
Macy's Thanksgiving Day Parade (NBC)
When: 9 a.m. to 12 p.m.
Where: New You are able to City
Hosts: Matt Lauer, Savannah Guthrie and Al Roker from the "Today" show
Performers: Tony Bennett, Kelsea Ballerini, Fitz & the Tantrums, Aloe Blacc, Easton Corbin, Christopher Jackson, Ben Rector, Brett Eldredge, Regina Spektor, Maddie & Tae, Sarah McLachlan, Elegance VanderWaal and much more performances from "Cats," "Holiday Inn, The Brand New Irving Berlin Musical," "Cirque du Soleil Paramour" and "Waitress."
Extras: Appearances in the cast of "Sesame Street," along with U.S. Olympic gold medalists Michelle Carter and Laurie Hernandez and U.S. Paralympic gold medalists Mikey Brannigan and Gianfranco Iannotta.
Thanksgiving Day Parade (CBS)
When: 9 a.m. to 12 p.m.
Where: New You are able to City
Hosts: Kevin Frazier of "Entertainment Tonight" and Keltie Knight of "The Insider"
Performers: Sting and Miranda Lambert.
Extras: Performances with casts from the "The Color Crimson," "On Your Ft!" and "School of Rock."
McDonald's Thanksgiving Parade (WGN)
When: 9 a.m. to 12 p.m.
Where: Chicago
Performances: Laura Bretan and singing group Musicality (both from "America's Got Talent") will work, together with country singer Craig Campbell and native theater and dance groups.
Extras: TV stars in abundance, including Graham Elliot of "MasterChef Junior" Yuri Sardarov of "Chicago Fire" Dante Brown of  "Lethal Weapon" Emma Kenney of "Shameless" and Matt Walsh of "Veep," who'll serve as grand marshal. Oh, and also the Harlem Globetrotters.
6ABC Dunkin' Donuts Thanksgiving Day Parade (ABC in select areas)
When: 8:30 a.m to 12 p.m.
Where: Philadelphia
Performances: Local singers, bands, choirs, dancers and theater productions.
Extras: Appearances include "Good Morning America" meteorologist Ginger root Zee, together with singers Came Lachey, Estelle and Jo Dee Messina.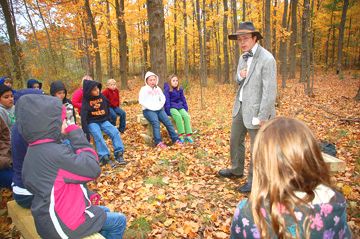 Resourse: https://washingtonpost.com/news/arts-and-entertainment/wordpress/2016/11/24/thanksgiving-day-parade-2016-what-time-to-watch-and-who-has-the-best-line-up/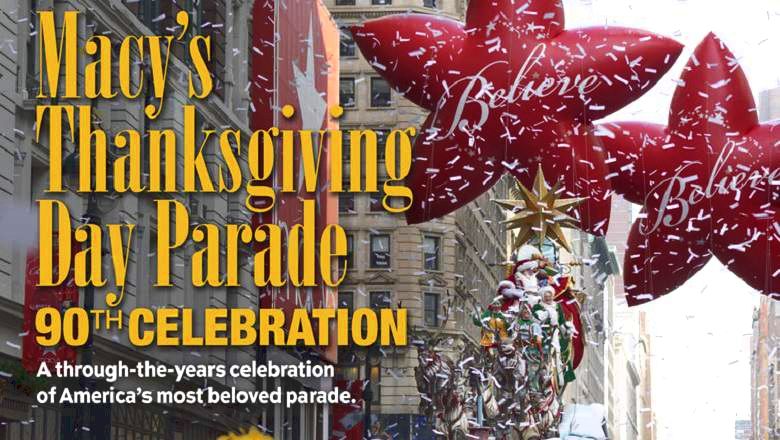 PARAMOUR Performs "Hollywood Wiz" at the Macy's Thanksgiving Day Parade
COMMENTS:
Sebizzar: Jesus I was scared the whole time for the guy on the unicycle lol. BRAVO BRAVO!!
Marc Christopher: saw the show over the summer. you were stunning!
Julia Michele: I saw the show today and fell in love!!
Rob Hills: Julia Michele lol
Rob Hills: who with
Princess Alize: i love that song "hollywood wiz"!!!!
Princess Alize: wow paramour is here!!!!
ericscottla: Talent on steroids…..AWESOME!
Carter Dills: This is such a great show. I loved it, I bought the soundtrack, and I can't wait to see it again.
Rob Hills: sooooooooo cool. lucky I am in that know what I mean? I'm a director assistant! so embarrassing
Sommertime42: Incredible! I can't believe it closed on broadway! I wish I could've saw it and I hope it goes on national tour!
Joe Rooney: My wife and I saw this show at the Lyric theater on 42nd st. in New York city in October and enjoyed it very much. I highly recommend it.
Fran4kids-μουσικοκινητική με τη Φραντζέσκα: WOW,saw the show twice over summer…wish I could again.
Victoria: OMG, this was my favourite performance in this year's parade! You guys were sensational! :D
QUEEN Sassy: Thankyou for this!
Joseph Traverso: Amazing!
Elizabeth Fetner: James and Sharna's was better.
Kibou Kabocha: Something gives me the feeling AJ was supposed to say 'movie biz' instead of 'whole damn biz' for censorship reasons but he forgot\n\n(But besides that, I saw Paramour for my birthday this year, and it was the best birthday present I've ever received)
Tom Walker: Amazing show
QUEEN Sassy: I love the parade I just had to come back in March to see this